[intense_icon type="map-marker" size="1″ color="#ca448c" extra_class="locationmarker"]
Location: River Oaks County Club
In 2009, Houston's own philanthropist and former top model, Elena Davis founded the I Am Waters Foundation. Since then, their specially branded bottles of water with words of inspiration have become a vehicle of hope and a means to physically hydrate tens of thousands of homeless people in Texas, Louisiana and soon to be Oklahoma and Arkansas. To date, I Am Waters will have distributed more than 2.2 million (recyclable) bottles of water. The brand is also sold through Whole Foods with 100% of the net proceeds benefitting the foundation.
The luncheon gathered some of the world's top models including Rachel Hunter, Julie Anderson, Chandra North and Stephanie Romanov. It also honored Houston's favorite, Lynn Wyatt.
Hats off to Elena Davis for showing us all that one person can make such a huge difference for so many.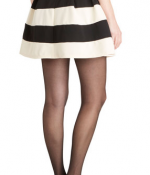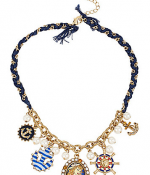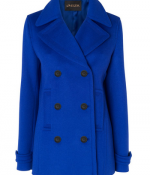 [intense_icon type="map-marker" size="1″ color="#ca448c" extra_class="locationmarker"]
Location: The Blue Trees
I chose the blue coat because of it's darling A-line cut and peacoat type top, but mainly because I thought the blue truly honored the color of the trees. I love to put black and white together with a splash of another color. The skirt is flattering on many figures due to its cinched waist and full bodice.
About the Location: Konstantin Dimopoulos's temporary public art installation The Blue Trees came to Houston and Galveston as part of the international conversation of deforestation and its global impact.  Dimopoulos was invited to re-create his living outdoor project in Houston and Galveston as a response to the loss of millions of trees during the drought of 2011 and the aftermath of Hurricane Ike.
Photos by Simon Gentry
Styling by Beth Muecke
Model: Beth Muecke